St. Nicholas CES
St. Nicholas Catholic Elementary School in Newmarket recently donated $1,000 to its local St. Vincent de Paul society. St. Nicholas thanks the generosity of its school community and the incredible hard work and dedication of its Catholic School Council for helping to raise this donation.
Students from Ms. Hazlett's Grade 5 class were delighted to pass along the cheque to Brian Kessler, Chair of the Christmas Program, St. Vincent de Paul for St. John and St. Elizabeth Seton parishes.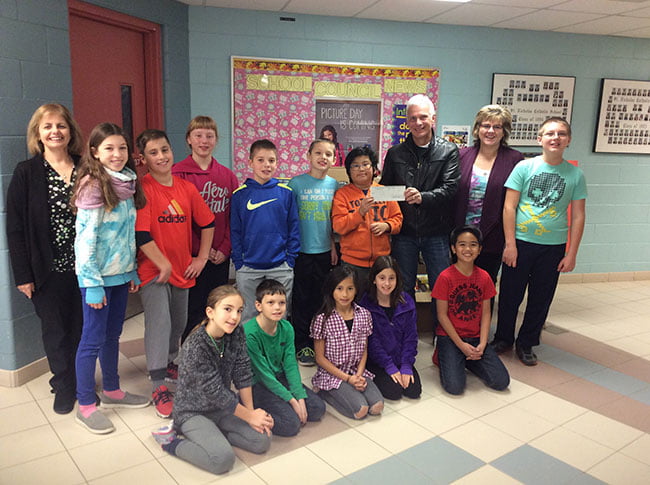 St. Charles Garnier
Grade 8 students from St. Charles Garnier Catholic Elementary School in Richmond Hill collected and packed 35 boxes of toys, clothing, and other items, as well as $1,500 in gift cards for families in need. These items were donated to St. Mary Immaculate Church and the St. Vincent de Paul Society.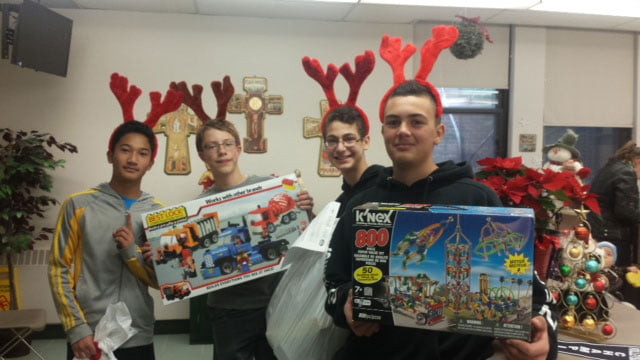 Great job!