The York Catholic District School Board, in partnership with Catholic Community Services of York Region and Immigration, Refugees and Citizenship Canada is proud to offer orientation programs for high school students who are new to Canada. The Newcomer Orientation Week (NOW) program will run at three York Catholic high schools from August 29-30th. All newcomer students who came to Canada in 2017 or 2018 and will be attending a York Catholic high school in September are strongly encouraged to register for this free program.
The NOW program aims to help students adjust to high school life in Canada through a series of interactive activities and valuable information sessions. Activities may include a school scavenger hunt to learn about key school services, a simulated timetable exercise, and discussions about graduation requirements, extra-curricular activities, and supports offered in YCDSB schools.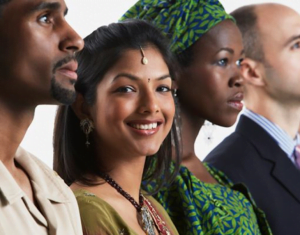 Participants in the NOW program come out with a better understanding of the routines and practices in local high schools and strategies for successfully adapting. It also gives students an opportunity to make new friends with other participants and former newcomer students who, as peer leaders, are volunteering to help run the NOW program this year.
Students must register for the NOW program by calling the settlement worker for their school, as listed below. Newcomer students who will be attending a York Catholic high school that is not listed in the below chart and who are interested in attending the NOW program should contact Catholic Community Service of York Region at 905-731-8281.
NOW Program Location
For Newcomer Students Registered at:
Contact info for Settlement Worker
Jean Vanier CHS
10475 Bayview Avenue
Richmond Hill, ON, L4C 3P2
Jean Vanier Catholic High School
Sacred Heart Catholic High School
St. Robert Catholic High School
416-918-2182
cmateo@ccsyr.org
416-509-4429
cliu@ccsyr.org
St. Elizabeth CHS
525 New Westminster Drive
Thornhill, ON, L4J 7X3
St. Elizabeth Catholic High School
Father Michael McGivney Catholic Academy
St. Theresa of Lisieux Catholic High School
647-297-4814
rasuncion@ccsyr.org
St. Joan of Arc CHS
1 St. Joan of Arc Avenue
Maple, ON, L6A 1W9
St. Joan of Arc Catholic High School
St. Jean de Brebeuf Catholic High School
416-312-5173
ehasan@ccsyr.org
To Be Determined (please call)
All other YCDSB high schools
905-731-8281