In late February, St. Augustine's OSAID (Ontario Students Against Impaired Driving) Council hosted the Drug and Alcohol Awareness Power Conference at the York Catholic District School Board's Catholic Education in Aurora.  This year's conference focused on mental health.
Approximately 100 students and teachers from OSAID and ESP (Empowered Student Partnerships) councils from 13 different York Catholic high schools attended the conference. Students listened to different speakers and participated in various workshops on topics such as substance abuse, impaired driving and mental illness.
Organizers thank the conference's keynote speaker, Rachel Calloway from MADD Canada. Calloway, who is also a former York Catholic student, shared a personal story about losing a loved one due to impaired driving. Thanks also to the many staff and volunteers who presented from different community organizations including the York Region Police, Addiction Services, York Region Public Health, and Narcotics Anonymous.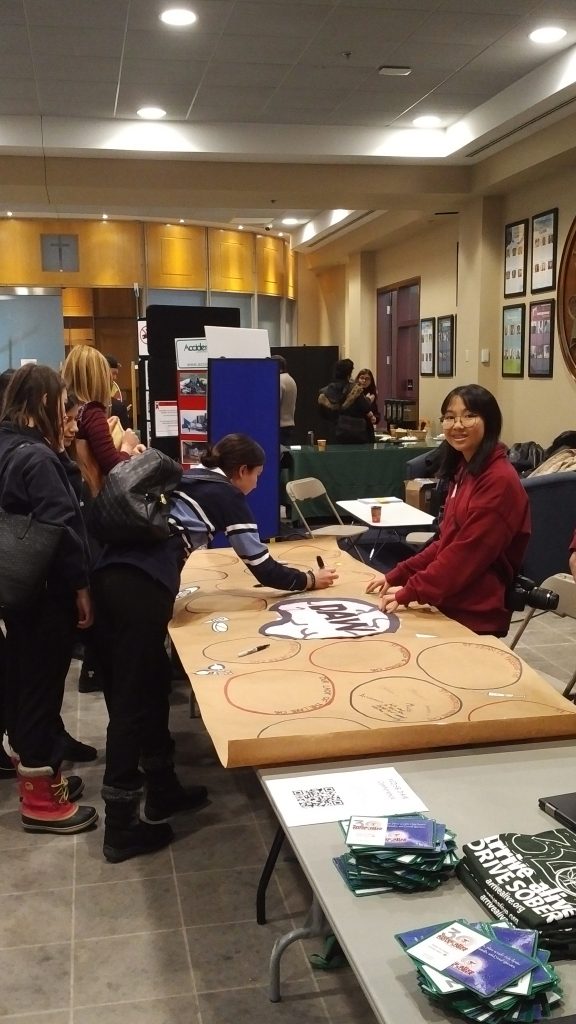 At the conference, students created a banner that represents how all their different schools share a common goal of increasing awareness about the effects of drug and alcohol use in their communities. The St. Augustine students invited students attending the conference to sign their names as a pledge towards this unified goal.
Thank you to St. Augustine's OSAID Council for organizing this successful conference.