Do you have a passion for dance, digital media, drama, instrumental music, visual arts, or vocal music?
Then check out the Regional Arts Program Open House at St. Elizabeth Catholic High School on Wednesday, September 25 from 6-8 pm. St. Elizabeth is located at 525 New Westminster Drive in Thornhill.
Any student in Grade 8 who lives in York Region and is interested in enrolling in the Regional Arts Program for September 2020 is encouraged to attend the Open House with their parents or guardians.
Visitors will be able to learn essential program details, ask questions to staff and current students, and enjoy student performances and exhibits.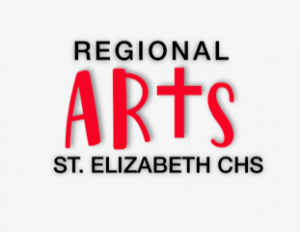 "St. Elizabeth's Regional Arts Program provides students with a unique opportunity to learn in a creative environment that inspires them and fosters their artistic abilities," says John Heinrich, Principal. "Our arts students enjoy learning alongside other creative students who encourage them and share their passion for art and culture."
Specialist arts teachers help students refine their talents and develop their skills through coursework, special events and field trips.
There are six streams offered in the Regional Arts Program:
vocal music
instrumental music
dance
drama
visual arts
digital media
Launched in 2003, the four-year Regional Arts Program offers students a chance to explore their artistic interests while also meeting the requirements to achieve their Ontario Secondary School Diploma (OSSD). Students may also be eligible to graduate with a Ministry of Education 'Red Seal' indicating that they attained a Specialist High Skills Major (SHSM) in Arts and Culture.
Applications will be available on the school's website at www.stelizabethrap.com. Auditions are required as part of the application process and details on this process and important dates will be shared at the Open House.
[useyourdrive dir="1I_pEUQFI9TE_isDXBU_h2WY0m8s18e0w" mode="gallery" viewrole="administrator|author|contributor|editor|subscriber|guest" downloadrole="all"]