Obtain an Ontario Ministry of Education credit in Grade 11 or Grade 12 Visual Arts/Cultural Studies or Grade 12 University English.
Parent Information Evening
A parent information evening was held on Thursday, October 3, 2019.
For more information please call:
416-221-5051 or 905-713-1211
Mary Battista, Superintendent of Education, Ext. 13840
Wendy Cosentino, Administrative Assistant, Ext. 13004
Program Timelines
Group departs July 4, 2020 and returns July 26, 2020.
Pre-departure in-class sessions will take place at St. Theresa of Lisieux CHS (number of classes to be determined).
A unique opportunity to earn a credit in Visual Art/Cultural Studies or Grade 12 University English while studying and exploring the beauty of Italy.
Join us as we visit the beautiful landmarks of Italy and study the great masters of Italian art. The York Catholic District s Board is proud to offer a learning experience for students interested in earning an Ontario Visual Arts/Cultural Studies or Grade 12 University English credit this July. Students will sketch, draw and paint while being inspired by the sites, food and culture of Italy. Excursions this summer will include: Venice, Verona, Florence, Assisi, Rome and San Gimignano. We will experience the breathtaking beauty of Siena, a medieval town famous for its art, museums, food and the Palio, a horse race held twice a year.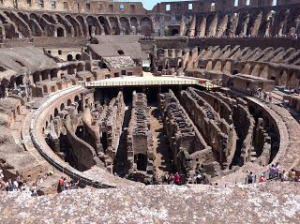 English (1 credit)
Grade 12 -ENG 4U
This course emphasizes the consolidation of literacy, communication, and critical and creative thinking skills. Students will analyze a range of literary texts from various periods with a focus on Italian and Canadian literature. Students will interpret and evaluate informational and graphic texts, and create oral, written, and media texts in a variety of forms. This course is intended to prepare students for university, college, or the workplace.
Prerequisite: English, Grade 11, University Preparation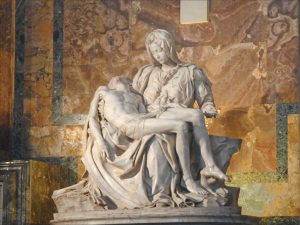 Visual Arts/Cultural Studies (1 credit)
AWU 3M or AWU 4M
Grade 11 or 12 Visual Arts/Cultural Studies
While in Rome you will visit the Vatican Museums, Sistine Chapel, the Colosseum, the Pantheon, the Roman Forum, the Trevi Fountain and more historic highlights. Florence will be our main stage: Ponte Vecchio, Piazza della Signoria, Porcellino market, Uffizi Gallery and l'Accademia delle Belle Arti. You will explore the city as no tourist has ever done. Time will be devoted to sketching and painting, but don't worry if you are not a talented artist. Before you leave, we will teach you the skills you will need to create your own masterpieces! This exciting Art course will immerse students in the art, language, food, history and culture of Italy.
Prerequisite: Gr 10 AVI 201 or Grade 11 AVI 301