Innovative No-Cost Program Introduces Performing Arts to JK-Grade 4 Students in Aurora
Beginning in November, the Kaleidoscope in the Schools (KITS) program will bring no-cost professional performing arts experiences including music, theatre, and dance to all JK-Grade 4 students in every Catholic and Public elementary school in Aurora.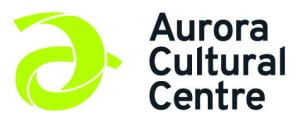 This fully-subsidized pilot program is presented by the Aurora Cultural Centre and supported by the Town of Aurora, along with private donors. Guided by a belief in the transformational power of arts programming, KITS focuses on supporting the under-10 year old community by:
Opening Doors to Creativity
Guiding Tolerance In Thinking
Creating Lasting and Positive Memories of Arts Experiences
In breaking down barriers to crucial, early encounters with the arts, (i.e. affordability, transportation costs), KITS ensures no child is left behind. In addition, the program is designed to inspire students to take the conversation home, creating an 'arts moment' for the whole family.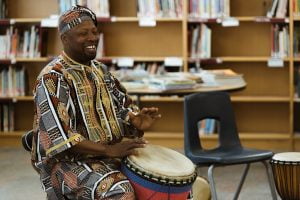 As part of York Catholic's recent Faith Day celebrations, KITS specialists from the Aurora Cultural Centre delivered a lively Professional Development Workshop at the YCDSB Catholic Education Centre. Attended by 40 Aurora-based elementary teachers and principals, along with Area 1 Superintendent of Education, Tina D'Acunto, the day helped prepare YCDSB staff to host and manage performances, and direct pre/post show student discussions, as well as artist-led talks.
2019-2020 YCDSB / KITS Performances
"Yamo! Yamo! Greetings from West Africa"
St. Joseph CES – Tuesday, November 19, 2019
Our Lady of Grace CES – Thursday, November 21, 2019
"From Handel to Hip Hop"
Light of Christ CES – Tuesday, February 4, 2020
Holy Spirit CES – Thursday, February 6, 2020
St. Jerome CES – Friday, February 7, 2020