He was known as Corporal Ricard amongst his colleagues in the army. Now, he is known as Mr. Ricard to his students at St. Brother Andre Catholic High School.
With Remembrance Day fast approaching, Brian Ricard reflects on his time in the armed forces as he shares his experiences with eager students.
"Remembrance Day to me means taking the time to express appreciation and gratitude for the service and sacrifice that others have made in order to secure the freedom that I now live," says Ricard. "It's an unpayable debt but I hope that we all strive to live a life that is worthy of their sacrifice."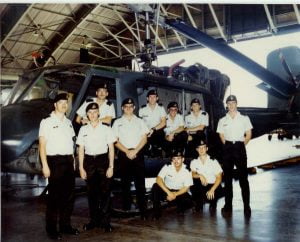 Ricard first joined what was then called, the Canadian Regular Armed Forces, now known as the Canadian Armed Forces. Ricard found himself thriving in environments that were well-structured, unambiguous and merit-based, so he decided to join the army. He started off as a Private Recruit. Following that, he held various roles, including Private First Class and Corporal, and worked as a Communications and Radars Systems Technician in the Signals Corps in the Air Branches.
With his young family in mind, Ricard left the army to pursue a career in education. He has always been a teacher at heart having taught students at Sunday School since he was 17-years-old, as well as karate and in the military with fellow technicians.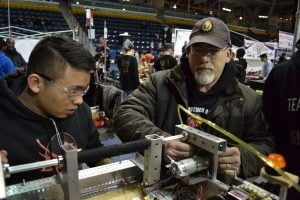 "I have always wanted to provide young people with inspiration to be the best that they can be – to show or give them something to aspire to," says Ricard.
Ricard has been teaching with the York Catholic District School Board since 1996 at Father Michael McGivney Catholic Academy, St. Augustine CHS and now St. Brother Andre CHS. He's taught many different subject areas, including science, technological design, construction, transportation and computer engineering – to name a few.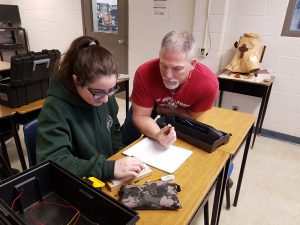 "There are many lessons from my time in the army that I carry with me into my classrooms. I try to teach students to challenge themselves, admit when they don't know or understand something, to listen, develop leadership skills, learn the importance of being able to prioritize and most importantly, to complete what you started and not give up," says Ricard.
For more school news, visit the St. Brother Andre website or follow @SBAtoday on Twitter.