The York Catholic District School Board is excited to share that one of its students was named as the winner of this year's ShareLife poster contest.
Congratulations to Yza P., Grade 7 student at St. Michael Catholic Academy in Thornhill!
Yza's poster will become the official ShareLife English language elementary poster for the charitable organization. ShareLife supports over 40 Catholic agencies that serve some of the most vulnerable people in our community – regardless of their faith, age, or background. Yza's poster will be distributed to all elementary schools and parishes in the Archdiocese of Toronto. Her poster was selected as the winner from over 250 entries submitted from students from across the entire Archdiocese.
ShareLife announced Yza as the winner of its 13th Annual ShareLife Poster Contest across its social media platforms on January 20th.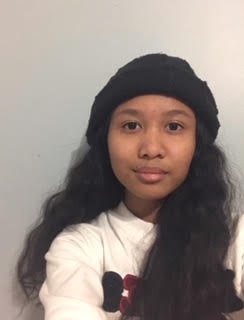 Yza is a student in YCDSB's Elementary Regional Arts Program. She said the program has helped her to draw and create things that she never would have made on her own and that her artistic influences often come from many places such as things she sees, books she reads, and televisions shows she watches.
"I knew about ShareLife from places like school and church," Yza said. "I thought they had a good goal to help everyone no matter their age, race or socioeconomic background. In doing this drawing, I wanted to represent that. I think ShareLife is a good charity because they want to help everyone no matter what. They even give young people the opportunity to help by involving elementary schools, this way children learn about giving and sharing starting at a young age."
"Yza's poster truly captures a clear understanding of art as an expression and reflection of society," said Dayna Fitzpatrick, Principal, St. Michael Catholic Academy. "I look forward to watching Yza further develop her artistic and creative talents while attending our Elementary Regional Arts Program."
YCDSB also congratulates Trixie, Grade 6 student from St. Mary Immaculate CES in Richmond Hill. Trixie was announced as a finalist in the poster contest earlier this month. YCDSB and ShareLife thank all students who entered this year's ShareLife poster contest.