"You are worth it. You are enough," – was the resounding message that Jeff A.D. Martin shared with the St. Maximilian Kolbe CHS school on February 19, during the school's marquee Black History Month event. Martin spoke to students and staff about empowerment, social justice, and Black excellence.

Jeff A.D. Martin is an award-winning motivational speaker whose love for people and passion to inspire are exemplified in his mentorship, community advocacy and 15+ years as a law enforcement officer. During an hour long virtual presentation, Martin spoke about the importance of celebrating Black History Month. Through personal accounts, Martin shared his knowledge and experience on biases, including where they are learned and how they are influenced. He helped students and staff to better understand what privilege is and how individuals can use their privilege to help lift someone else up.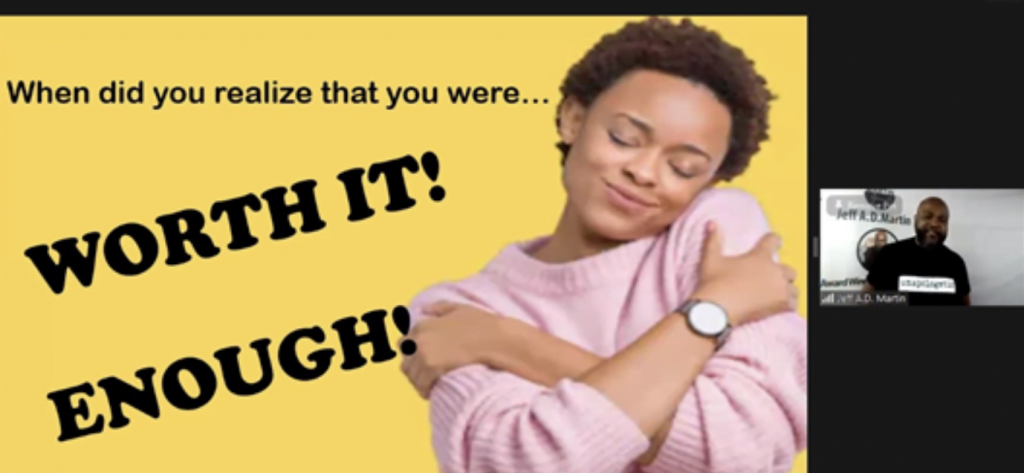 Martin asked the audience to consider some very important 'what if' questions, including: "what would have happened had Martin Luther King given up?" and "what would have happened had Viola Desmond not demonstrated such resilience?" During Black History Month, as Canadians celebrate both a past and present rich in Black excellence, these questions, based on the achievements of those who have gone before, serve as an inspiration to rise up, to reach out, to help others and to never give up.