The York Catholic District School Board congratulates Yza P., Grade 8 student at St. Michael Catholic Academy in Thornhill and Isabelle G., Grade 6 student at St. Kateri Tekakwitha Catholic Elementary School in Markham for creating the beautiful artwork featured on the Board's official 2021 Christmas card!
Yza's and Isabelle's artwork were selected as the winners of the annual YCDSB Christmas Card contest out of approximately 200 submissions from Grade 6 – 8 students across the Board.
Yza's beautiful watercolour painting features a manger scene with the quote, "In David's town your Saviour was born Christ the Lord." (Luke 2:11). It is featured on the cover of the Board's Christmas card. Yza was also the winner of ShareLife's 13th annual poster contest last year.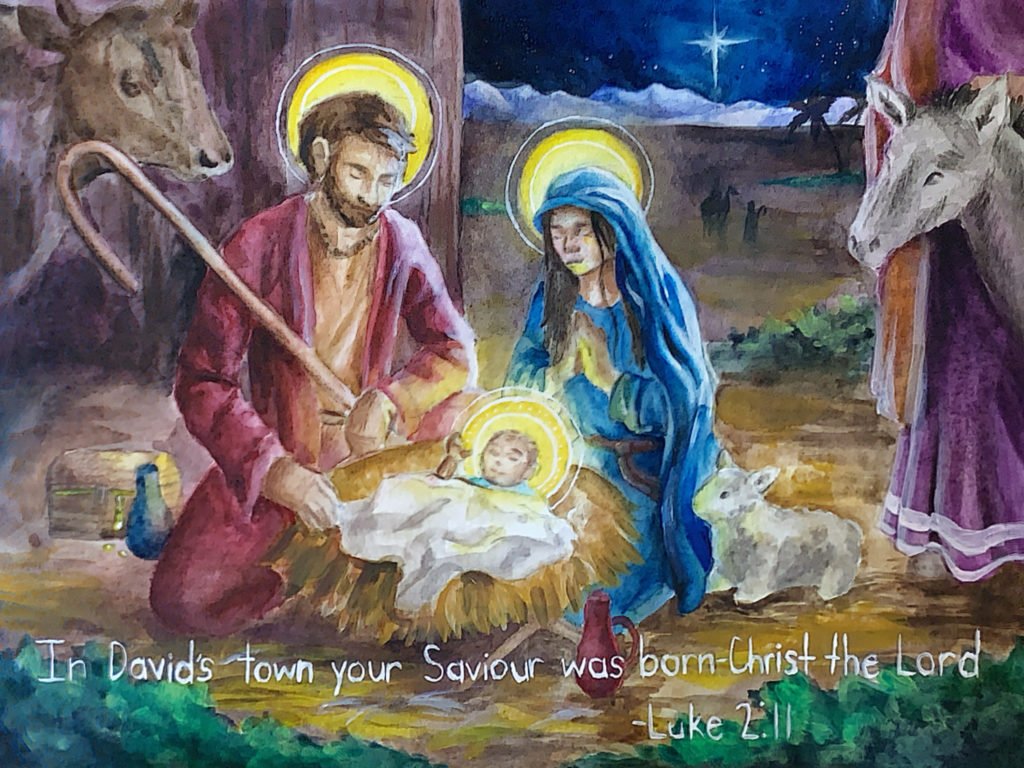 Isabelle's mixed media artwork features a child wearing a face mask drinking hot chocolate reflecting on a manger scene with the words, "May the message of Jesus' birth travel through time … Of Hope, Love, Peace and Joy. Merry Christmas." Isabelle's artwork is featured in the inside cover of the Christmas card.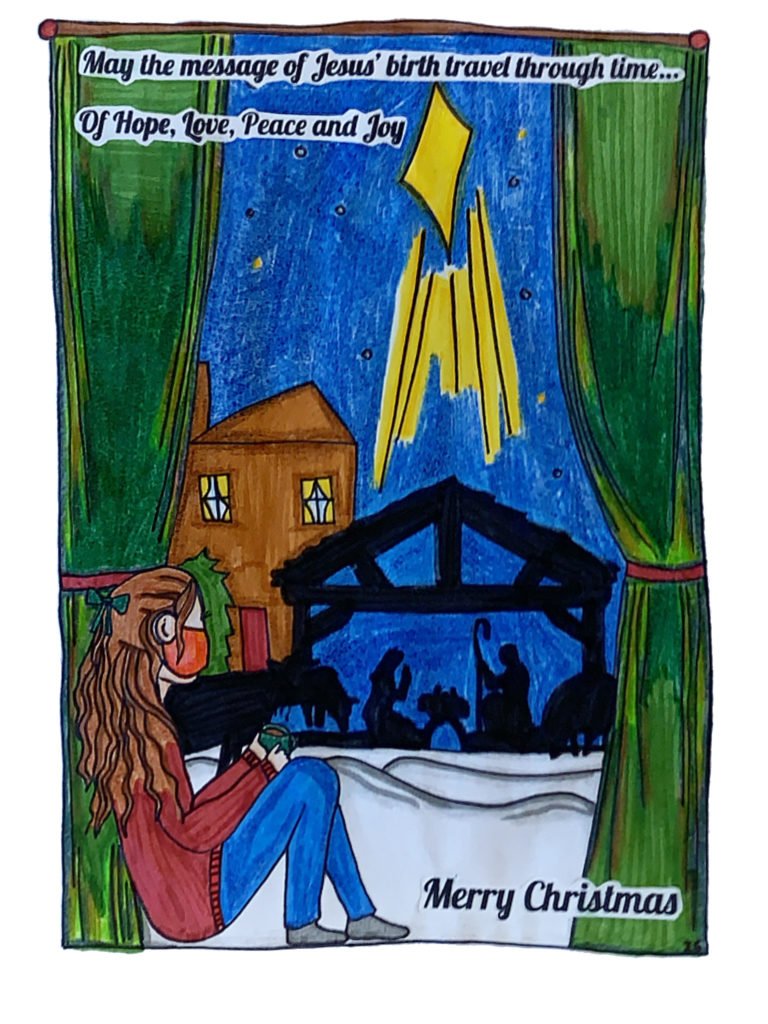 Great work Yza and Isabelle!
The Board would also like to congratulate the other eight finalists in its 2021 Christmas Card Art Contest:
Thank you to all students and teachers who participated! Please view the slideshow below of all contest entries.