For the second year in a row a student from the York Catholic District School Board was named the winner of ShareLife's Annual Elementary Poster Contest!
The Board congratulates Jasmin L., Grade 8 student at St. Margaret Mary CES in Vaughan on winning the Catholic charity's 14th Annual Poster Contest.
Jasmin's poster will become the official ShareLife English language elementary poster for the charitable organization. ShareLife supports over 40 Catholic agencies that serve some of the most vulnerable people in our community – regardless of their faith, age, or background. Jasmin's poster will be distributed to all elementary schools and parishes in the Archdiocese of Toronto. Her poster was selected as the winner from entries submitted from students right across the entire Archdiocese.
ShareLife announced Jasmin as the winner of its 14th Annual Elementary ShareLife Poster Contest across its social media platforms on January 19th.
Upon learning that her poster was selected as the winner, Jasmin said she "felt surprised and excited because I had never entered an art contest – this was my first time! It was a great way to start 2022."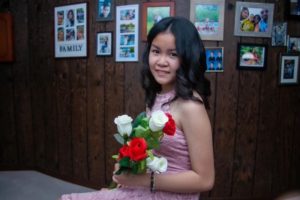 Jasmin's creativity extends beyond her visual artwork. She said, "I don't do a lot of drawings because I mostly play the guitar and the piano, but when I do draw or paint, I enjoy it. My influences for these artistic endeavours come from whatever I am feeling in my heart at the moment."
When describing her ShareLife poster Jasmin explained, "I decided to put people walking along the rosary because with the rosary God is always present and [I wanted] to show they are walking alongside God's footsteps. I also included people of different ethnicities because the world is made up of different people who come together and along and follow Christ.
"ShareLife is a great charity because it supports the people who are in the greatest need just like Jesus did. It is our duty as Catholics to help our brothers and sisters who may not be as blessed as some of us are."
Jasmin's teacher, Mrs. Fiorucci had this to say about Jasmin and her artwork, "Jasmin's artistic ability is truly a gift from God, and what she has created – so humbly and simply shared, is her gift back to us. This poster will forever leave a beautiful footprint along our journey."
York Catholic was well represented in this year's poster contest having three students as finalists. The other two posters from York Catholic were by Olivia, a Grade 8 student at St. Matthew CES in Markham and Milan, a Grade 8 student at St. David CES in Maple.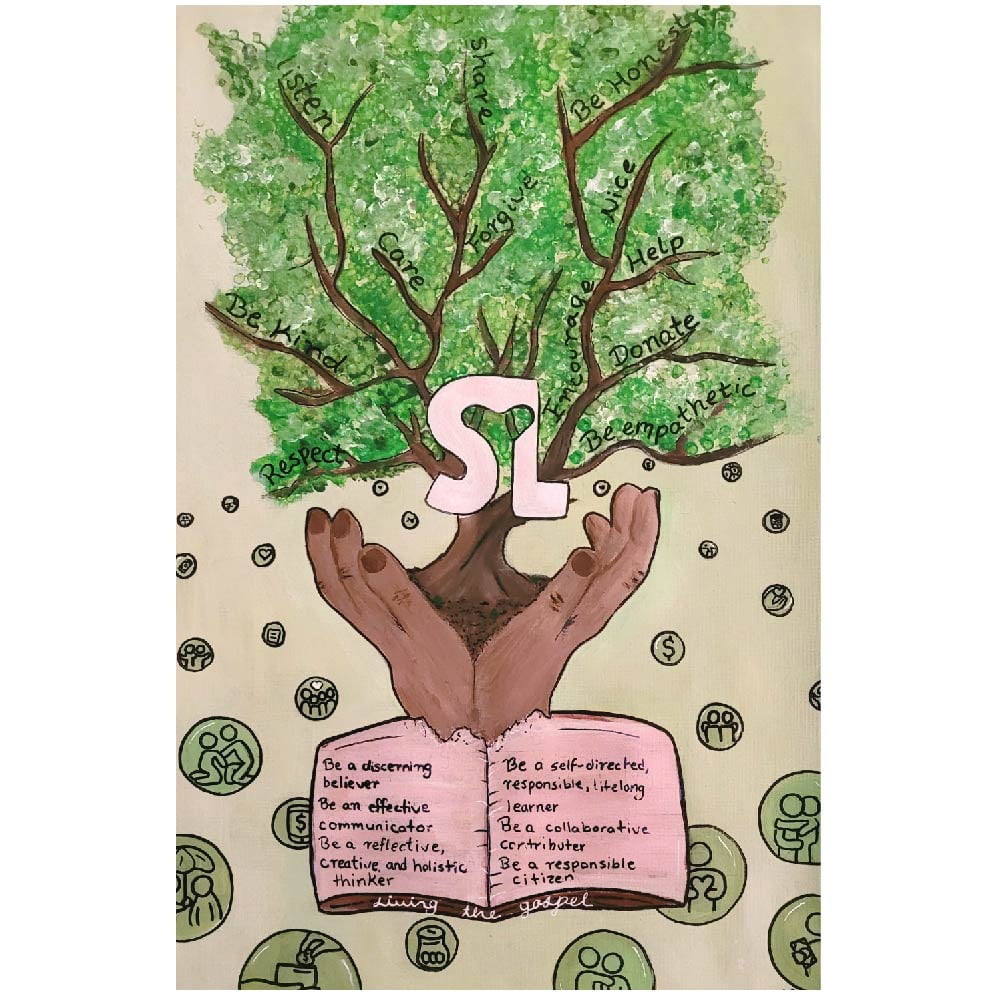 The Board thanks all students who entered this year's ShareLife poster contest and congratulates Jasmin, Olivia and Milan on their beautiful creations.