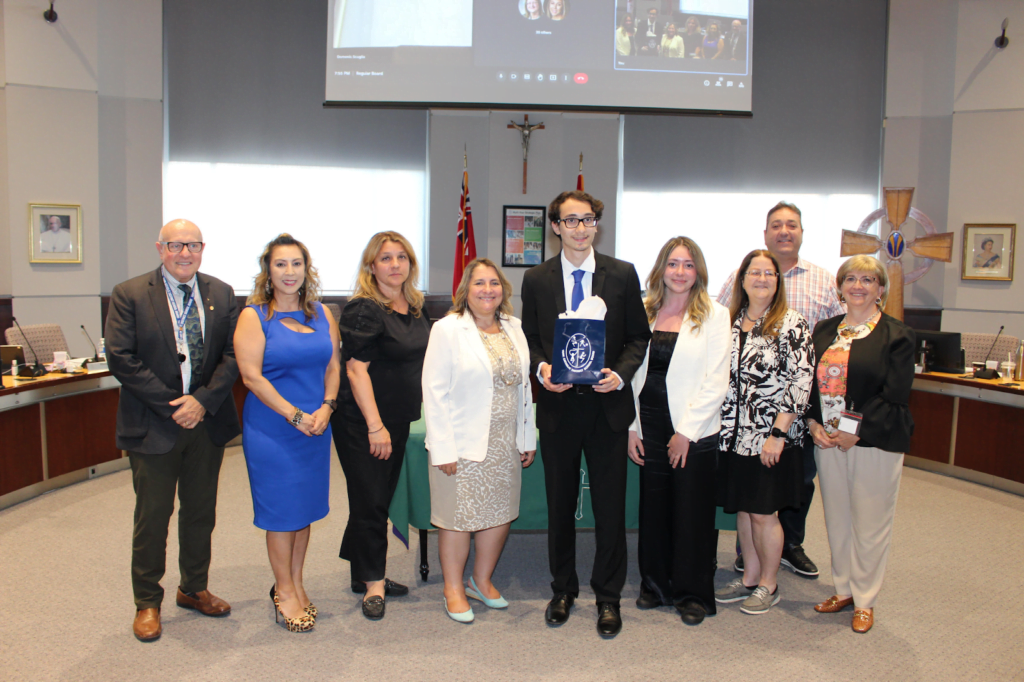 On behalf of the Board of Trustees, it is our great pleasure to recognize the contributions and achievements of Alessandro Casbarro, this year's Senior Student Trustee. Alessandro is a Grade 12 student at Father Bressani Catholic High School.  
During his two years on the Board of Trustees, Alessandro has been an excellent source of leadership, advocacy for academic achievement and well-being, and outreach for York Catholic. 
As a Student Trustee, Alessandro has provided leadership and advocacy for students across our Board.  He played a critical role in representing the students' voices during the challenges they faced while adjusting to their ever-changing learning environments during the pandemic.  Alessandro also used social media regularly to highlight the role of the Student Trustees and to promote a greater awareness of their position on the Board.  
Alessandro is our first Student Trustee who completed his entire term during a global pandemic.  He did not let the pandemic restrictions limit his passion and creativity.  He moved forward with his plan to address student needs in mental health and menstrual hygiene.  Working with the YCDSB Mental Health Lead, Michelle Prinzo, Alessandro was instrumental in allowing students to learn more about mental health and ask questions to find the support and networks they need. The first-ever and hopefully annual Mental Health Discussion came to fruition due to the tireless commitment of Alessandro and the help of our Mental Health Lead.  After a massive outpouring of advocacy from students and student leaders such as Alessandro, the Province of Ontario took the initiative of providing funding for readily accessible menstrual hygiene products to students.  Alessandro was a key advocate for YCDSB to ensure free menstrual hygiene products are available to students in every high school across the Board.
Alessandro has completed his high school studies at Fr. Bressani CSS and is excited for Sept. 2022, when he will attend the University of Toronto to study Political Science.
Thank you, Alessandro, for your time and commitment to the role of Student Trustee at YCDSB.  We wish you all the best in your future endeavours, and may God bless you in your journey.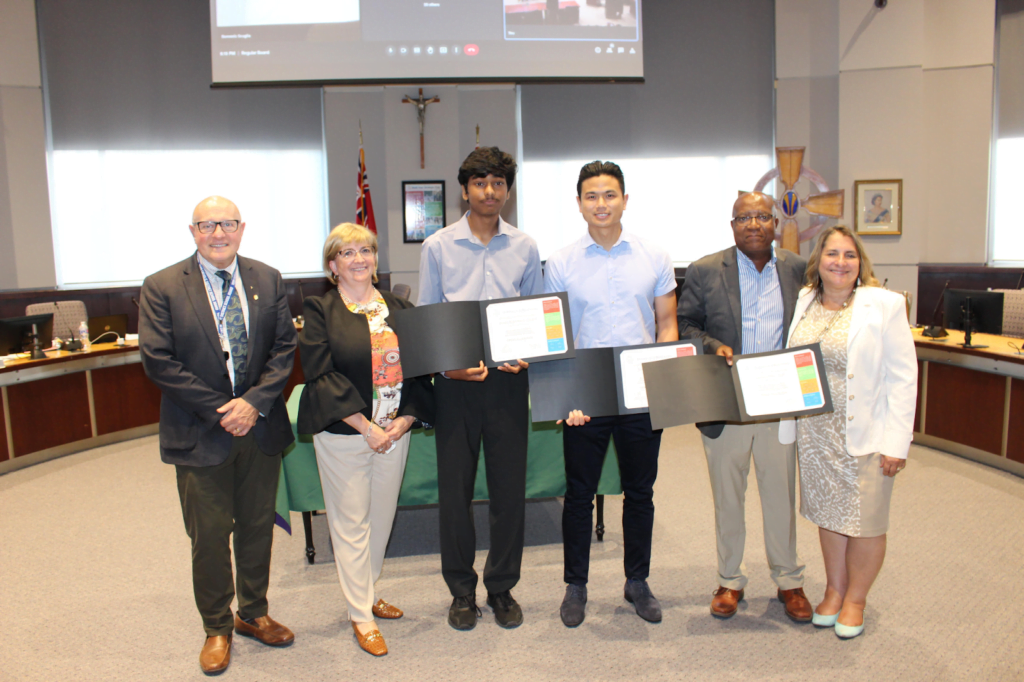 Congratulations to Banujan Kulainthiran of Father Michael McGivney CHS who won gold in Junior Triple Jump, silver in the Junior Long Jump and bronze in the Junior 100 Meter Hurdles. Triple medaling at OFSAA is quite an achievement.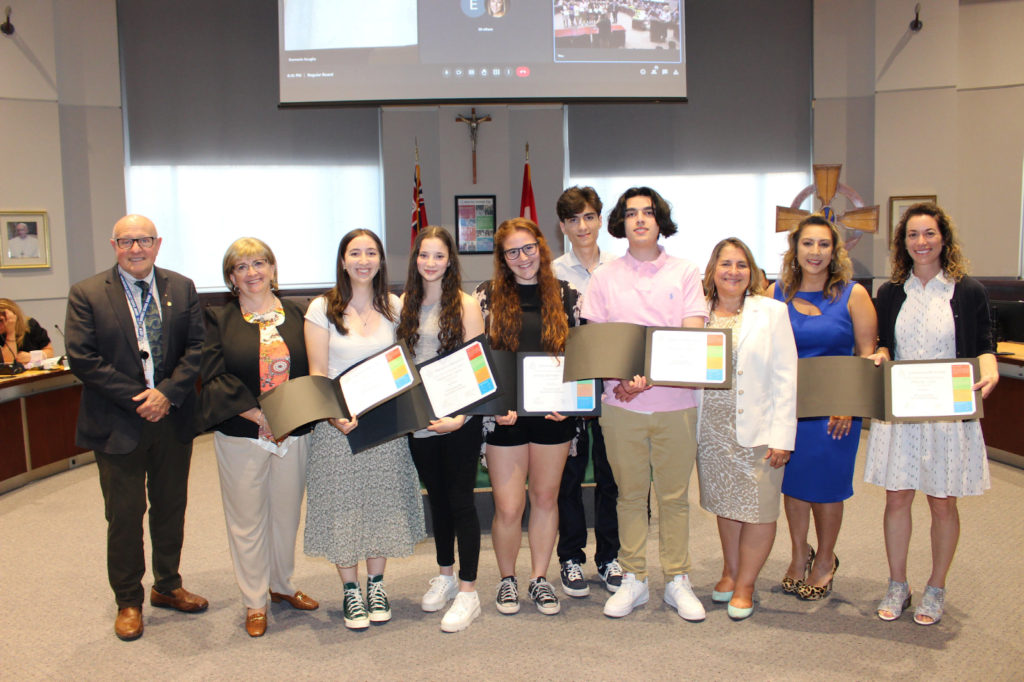 The Envirothon Challenge is a competition between schools nationwide. It is an opportunity for students to showcase their ideas and commitment to positively impacting the environment. The St. Elizabeth team won first place at the Provincial Champions! The team won $1250.00 and has now qualified to compete against the top schools across North America in the National Competition held later this summer in Ohio. Congratulations to these outstanding science students and their teacher advisor!
St. Elizabeth Envirothon Team will be recognized for their First Place finish in the Provincial 2022 Envirothon Challenge! 
The St. Elizabeth CSS team consists of five senior science major students and their teacher advisor.