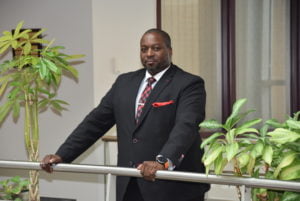 Congratulations to Scott Morrow on being featured in the winter edition of Toggle magazine. Scott plays a vital role in our York Catholic DSB family, and we are so grateful for all he does as our Chief Information Officer. 
Scott's feature article highlights the importance of his role as Chief Information Officer and the Board's infotech infrastructure, especially in this ever-changing world of internet security. He joined the YCDSB in April 2022 and moved to upgrade the wireless networks and expand the Board's data warehousing. His tireless work and dynamic team have led to the Board being recognized as a top security business. Companies like IBM are asking how all the school boards can use YCDSB's approach throughout Ontario.
Scott is very well-informed and keeps himself involved on several committees. He is on the Ontario Association of School Business Officials board and the steering committee for the Ontario Ministry of Education's broadband modernization program.
"Technology's going to be part of your future regardless of whether you want to embrace it," Scott is quoted saying in the article. 
Scott thoroughly understands why technology is so important. He has many years of experience in the technology industry, including teaching at the college level and working in the military.
Please click here if you would like to read more about Scott's journey to the YCDSB and the respect he has earned throughout the IT community.