"We are created in the image of God, and God loves and sustains each one of us….each person is unique and irreplaceable, yet shares a common human nature with all others." Assembly of Catholic Bishops of Ontario & Institute for Catholic Education – ACBO and ICE – Fully Alive Program
The mandate of the office of HEDI is to lead the YCDSB in fostering an inclusive and respectful learning and working environment for all our students and staff by providing expertise, guidance, and advice to the Board, in order to ensure compliance with:
The Ontario Human Rights Code ( Code)
The Accessibility for Ontarians with Disabilities Act (AODA)
The Occupational Health and Safety Act (OHSA)
All relevant Board policies and procedures
HEDI shall collaborate with all areas of the Board to foster practices, structures, and a culture that will not only promote the sharing of different perspectives and experiences essential to catalyzing innovation but also create an atmosphere of belonging.
As an impartial overseer this office will serve as a resource for all staff and students and focus on human rights, diversity, equity, and inclusion.
Human Rights

We all have a right to live free from discrimination, inequality and intolerance. The Human Rights Code guarantees Ontarians equal rights and opportunities without discrimination, in areas such as jobs, housing and services.
The Board is committed to upholding the Ontario Human Rights Code which prohibits discrimination and harassment on the following grounds: race, ancestry, place of origin, colour, ethnic origin, sex, citizenship, creed (religion), disability, age, marital status, family status, sexual orientation, gender identity and gender expression, receipt of public assistance (in accommodation only), and record of offences (in employment only).
Diversity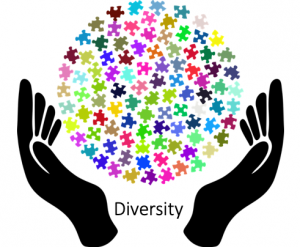 Diversity means understanding that each individual is unique, and recognizing that it is these differences in individual traits and characteristics that make people unique. These differences may be based on race, ethnicity, gender, sexual orientation, socio-economic status, age, physical abilities, religious beliefs, political beliefs, or other ideologies.
By valuing individuals and groups free from prejudice and by fostering a climate where equity and mutual respect are intrinsic, the Board shall create a success-oriented, cooperative, and caring community.
Equity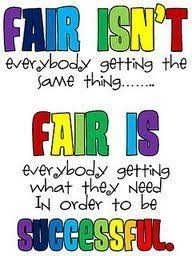 Equity is the fair treatment, in providing access to opportunity, and advancement for all people, while at the same time striving to identify and eliminate barriers that have prevented the full participation of some groups.
YCDSB is committed to meeting its educational and employment equity goals with respect to:
Women
Visible minorities and marginalized groups
Aboriginal Peoples
Peoples with disabilities
Members of sexual/gender minorities as a designated group.
YCDSB is committed to putting systems in place to ensure that every child has an equal chance for success. That requires understanding the unique challenges and barriers faced by our individual students or our populations of students, and providing additional support to help them overcome those barriers. While this in itself may not ensure equal outcomes, we shall strive to ensure that every child has equal opportunity for success.
Inclusion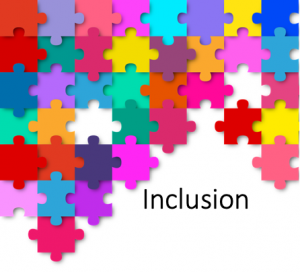 Inclusion is the act of creating environments in which any individual or group can be and feels welcomed to participate while being respected, supported, and valued.
Inclusion calls for YCDSB to engage in practices in which individuals from different groups based on race, ethnicity, gender, sexual orientation, socio-economic status, age, physical abilities, religious beliefs, political beliefs, or other ideologies, feel a sense of belonging and feel respected and valued for who they are as an individual or as a group.
Diversity and inclusion is about capturing the uniqueness of all individuals in our Board and creating an inclusive environment that values and respects individuals for their talents, skills and abilities to the benefit of each individual and the Board community.
The office of HEDI shall be responsive to and inclusive of the diversity of our students and staff in providing service that is committed to:
Reinforcing an inclusive learning and workplace culture, free of discrimination and harassment
Delivering service in an accessible, equity-competent and responsive way.
Accessibility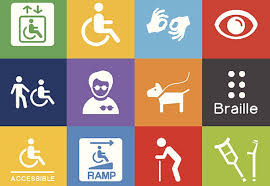 YCDSB is committed to providing an accessible learning and working environment for persons with disabilities through the identification and elimination of barriers. This includes respect for dignity, independence, integration and equal opportunity as recognized in YCDSB policies and the Accessibility for Ontarians with Disabilities Act, 2005 (AODA).
Accessibility Feedback Form
If you are a person with a disability who has experienced a barrier to your learning or working environment at the York Catholic District School Board, we want to know. Please complete the Accessibility Feedback Form and someone from the Office of Human Rights, Equity, Diversity and Inclusion will respond to you.