"We love because He first loved us." 1 John 4:19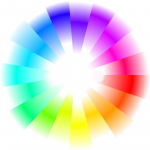 Our vision is rooted in a commitment to ensure that everyone feels a sense of belonging, and is encouraged and supported to thrive and succeed to the best of their abilities. Moreover, we will foster equity in our learning communities through acts of sincerity, and integrity, and remember to see the face of Christ in every child, parent, and co-worker alike.
Our mission is to establish an inclusive learning community rooted in the love of Christ. We educate students to grow in grace and knowledge by:
Fostering understanding and awareness
Promoting inclusion, dignity, and equity
Providing safe and inclusive learning opportunities for all of God's children
Providing support for all educational stakeholders in our YCDSB family
Engaging in work that supports student success and student well-being.
Our steering committee will work towards:
developing resources to assist teachers and administrators to better support our students and parents.
establishing partnerships to better support our students and their families.