"In everything, do to others as you would have them do to you, for this is the law and the prophets." Mt 7:12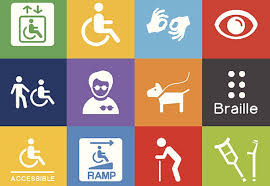 The York Catholic District School Board is committed to providing accessible programs, services and environments which support the four core principles of the Accessibility for Ontarians with Disabilities Act (AODA) including integration, equity of opportunity, dignity and independence. The Accessibility Pillar will endeavour to build on and enhance previous and existing initiatives to meet individual needs, identify and eliminate barriers, promate a sense of belonging, and engage our employees and community members.
Accessibility Feedback Form
If you are a person with a disability who has experienced a barrier to your learning or working environment at the York Catholic District School Board, we want to know. Please complete the Accessibility Feedback Form and someone from the Office of Human Rights, Equity, Diversity and Inclusion will respond to you.