"No foundation therefore remains for any theory or practice that leads to discrimination between man and man or people and people, so far as their human dignity and the rights flowing from it are concerned." Declaration on the Relation of the Church to Non-Christian Religions Nostra Aetate Proclaimed by His Holiness Pope John Paul VI on October 28, 1965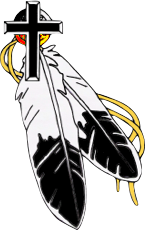 Equity and inclusivity has always been a priority of the York Catholic District School Board, as a key tenet of our Catholic faith. Over the years, we have acknowledged the need to foster better relationships with members of our communities, in particular, the Indigenous community of York Region, so that we can work together to make our schools safe places to learn and grow academically and spiritually.
As we continue to build our collective understanding about the history and struggles of Indigenous peoples in Canada, we are reminded that the Canadian Catholic Bishops urge all Catholics to commit to continuing to walk together with Indigenous peoples and to build a more just society, where their gifts, and those of all people, are nurtured and honoured.
Over the years, conversations that once began at kitchen tables have inspired action in our schools. The Ontario Ministry of Education has identified Aboriginal Education as one of its key priorities. The 2007 First Nation, Métis, and Inuit (FNMI) Education Policy Framework in Ontario outlines the strategies to improve achievement among First Nation, Métis, and Inuit students, and to integrate First Nations, Métis and Inuit cultures, histories and perspectives throughout the Ontario curriculum.
Since 2007, our mandate has focused on the need to:
Make our Indigenous students visible in order to support unique needs

Self-identification initiatives
Connection with community programs and scholarship opportunities

Engage parents and community members as partners in education

Parent engagement evenings

Develop a land acknowledgement
Focus on the positive achievements of Indigenous peoples
Integrate more culturally responsive materials and learning experiences in our schools

Todd Jamieson, artist, storyteller, and Knowledge Keeper
John Samosi, artisan,  drummaking
Kathyrn Edgcomb Writer, author
YCDSB Tools for Tolerance Conference, 2008 – focus on the experiences of Indigenous Peoples in Canada, board-wide reading of April Raintree by Beatrice Mosionier and Keeper and Me by Richard Wagamese

Board-wide awareness-raising events

Orange Shirt Day
Medicine Wheel Canoe project
7 Grandfather Teachings art project with all secondary schools
Virtual book clubs
Competency training evenings
Blanket exercise certifications
Blanket exercise in our high schools
Red dress awareness
Drumming circles
Dancing circles
Wampum evenings
Treaty awareness packages for classroom
Drum making evenings
Family awareness evenings
Community outreach/partnerships
Member of the York Region Equity and Inclusion table host community speaks evenings/training sessions
Teacher competency training, paint night, sweetgrass braiding, blanket experience, poetry, story telling, drumming, dance,

Provide targeted professional learning opportunities for our teachers of specific grades and disciplines so that they feel more confident in their delivery of curriculum expectations

Grade 3, 5 teachers
CWS teachers
Blanket Exercise training for YCDSB staff
Painting Nights for teachers
Virtual book clubs for teachers
Early year literacy
Grade 7 Social studies
NBE lessons and presentations
Experiential learning presentations, art, dance, music, drama, smudge practices

Make available quality resources to our schools to supplement Ministry-approved texts

Infusion of books in school libraries, in partnership with Good Minds
Writing teams for community approved lessons connected to the Ontario Curriculum
Community members presentations, art, music, drumming, poetry, wampum, and storytelling

Gradually replace the offering of ENG3C/U1 to NBE3C/3U1 so that all graduates of the YCDSB will have been afforded the opportunity to be exposed to Indigenous literature and voices supported by:
Curriculum writing to support teachers delivering new courses, with resources curated in a digital platform for all to access

NAC2O1
NBE3C1 and NBE3U1
Grade 7 Social Studies
Grade 1 Early literacy
Grade 2 Math
With the release of the Truth and Reconciliation Commission and the 94 Calls to Action, we continue to be committed to reducing the achievement gap between Indigenous and non-Indigenous students and making our schools places where students feel free to express their identities and are confident that their voices are heard.
We recognize that education is only one part of the larger picture for creating a better future for all students.  We are committed to working with community members, staff and students on ways to improve relationships and nurture humble experiences that are  based on mutual respect and appreciation for Indigenous perspectives, experience and wisdom.   Reconciliation requires sustained education and open dialogue, and youth engagement, about the history and legacy of residential schools, Treaties, and Indigenous rights, as well as the historical and contemporary contributions of Indigenous  peoples.