"Let us love one another, because love is from God; everyone who loves is born of God and knows God…."
1 John 4:7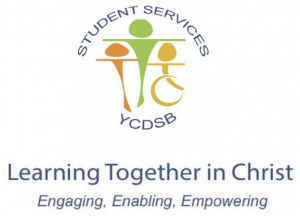 The Special Education pillar of the Human Rights, Equity Diversity and Inclusion, Advisory Committee (HEDIAC) is committed to fostering inclusive classrooms that respect students with many learning styles and learning exceptionalities, medical, behavioural and/or mental health challenges. Our mission is to provide input and feedback to support the work of the Student Services Department. We want to ensure that each student's individual needs, dignity, and voice are considered when providing accommodations that allow them to fully participate in the educational system and to reach their full God-given potential.
The pillar recognizes some of the important work being done in our board to ensure equitable and inclusive access to programming and services. The Special Education pillar is going to serve as a connection between the committee and the system to promote communication related to the students that we serve. The pillar will incorporate feedback from various stakeholders to determine how we can continue to best support our students and school communities.
Action Items
Special Education pillar will break out into workgroups, using the Ontario Human Rights Code as their guide, to provide input and feedback on the following:
This working group will reflect on the current Student Services brochures that outline the services provided by our various departments within Student Services. The focus will be on ensuring that brochures reflect inclusive language and equitable practices that reflect.
This working group will review the Special Education webpage on the YCDSB website to ensure that it reflects inclusive language and equitable practices.
This working group will explore opportunities to showcase our Student Services mission through visual media (e.g., photography, artwork, etc.) featured and to be featured in the Student Services department, the CEC, and websites.