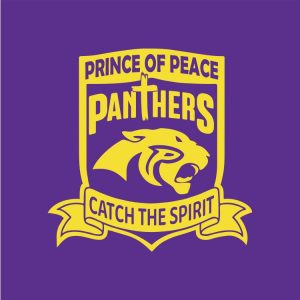 Attention Prince of Peace Panthers:
POP Spirit-Wear has been re-created for our new school year!  We had a very successful run for orders in September and early October.  Orders are now being taken for the next run of t-shirts, hoodies, and track pants.  Orders for this round are due no later than Tuesday, November 27th in order that we can have the spirit wear delivered to the school in time for Christmas.
The order forms are available at the lunch drop off table in the foyer outside the office, or you can view and download the form 
HERE.