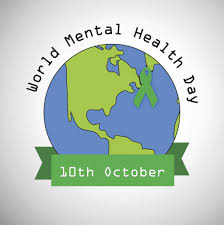 More and more young people are facing issues with mental health. It is important that they feel supported both at home and at school. Parents and school staff, with the help of medical professionals,  work together to meet the unique needs of students while at school.  At St. Luke, staff collaborate to ensure a safe learning environment for students.
Students are encouraged to take simple steps to help maintain and manage their mental health, such as:
Take time to pray – Prayer is a powerful way to reflect on your day and can bring calm and peace to your mind. Give thanks for your blessings.
Learn to relax – Learn simple breathing exercises and use them in challenging situations.
Get a good night's sleep – Keep your body and mind in top shape to be better equipped to deal with life stressors.
Make time for fun – Build time into your schedule for activities that you enjoy.
Treat your body well – Regular exercise can help you manage stress and following a healthy diet will help your body function at its best.
Implement a routine – Following a regular routine can help you get back on track and positively impact your mental health. Try to eat and go to sleep at regular times.
Watch what you're thinking – Learning to think more optimistically is possible with practice. Try to view negative situations as an opportunity to grow.
Consider solving the little problems first – Take pride in your accomplishments and build the inner confidence to move on to life's bigger problems.
Develop your relationships – All relationships take work and effort. Developing and maintaining solid personal relationships is beneficial to your mental health and to those you care about.    
Reach out to others – Some things in life are hard and everyone experiences difficulties at times. Don't be afraid to let others know when you're having a tough time. If you don't feel like you have anyone to talk to, or you could benefit from professional support, please call our Employee Assistance Program at 1-844-236-4489. More information about this available program is attached.
For more information about various community services, please click on the "Parents" tab on the homepage of our website.
Click here to read Prime Minister Justin Trudeau's statement about World Mental Health Day.