It is nice to be enjoying some warmer weather.
I believe strongly in the home, school, parish relationship, and that is why I take such pleasure in attending many of our First Communion and Confirmations that that place in our parishes.  Our parishes, families and school staff have spent many hours preparing our students to receive these sacraments. May you always know the peace of Jesus, the light of His love and the joy of His life within you.
Catholic Education Week, May 6th– May 11th, 2018. Renewing the Promise.
Catholic Education Week Prayer
God of mercy, We thank you for the gift of Catholic education. We walk in faith and thanks, guided by those who have gone before us, who nurtured and sustained Catholic education. Inspired by our Catholic Graduate Expectations, we acknowledge that the promise of Catholic education is within us, that it is a promise that we live out in our families and communities and that it is a promise that we proclaim in acts of justice and compassion in word and deed. We make this prayer that we may live out the promise of Catholic education for many more years to come. Amen.
Wishing all mothers a Happy Mother's Day.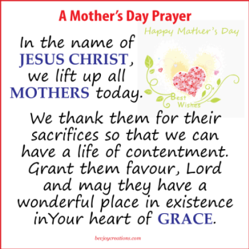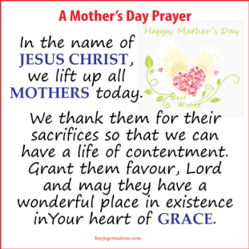 As always, you can reach me at teresa.ciaravella@ycdsb.ca or by phone at 905-832-4562.
Teresa Ciaravella
YCDSB Trustee for Maple/Kleinburg