Keynote Speaker: Mr. Gary Thompson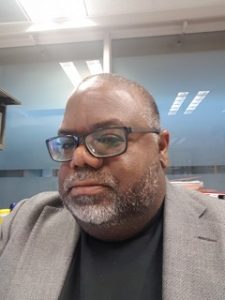 Gary Thompson was born into the Roman Catholic Church where he continues to be blessed with a life of service to the church faith community. Today he lives his life in a consciousness of the Divine Mercy of our Lord Jesus Christ. He is a Eucharistic Minister and Youth Facilitator at St Joseph the Worker Parish.
Gary is an accomplished Engineering Professional at Toronto Hydro, an educator, and a community volunteer. An active community volunteer, he is a facilitator of community relationships, promoting cooperation and understanding across various racial and religious communities. His skill set includes significant experience in the area of Board Governance and Operations. He has served on various Boards and Committees within the areas of education, municipal government, law enforcement and social services.