"What our brothers and sisters often ask of us, perhaps without being able to ask the question, corresponds to the deepest needs: to love and be loved, to be accepted for who you are, to find peace of heart and a joy more lasting than entertainment." Pope Francis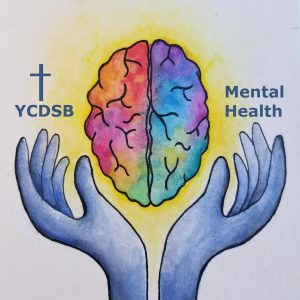 The pillar recognizes the important work being done in our Board to reduce stigma around mental health and ensure equitable and inclusive access to mental health services. The Mental Health pillar will serve as a connection between the committee, community and the system to promote communication around mental health, engage the student voice and incorporate feedback from various stakeholders to determine how we can continue to best support our students mental health.
Goal for This Year
To continue to build staff awareness and capacity to understand mental health and their role in mental health prevention and intervention. Our aim is to reduce stigma around mental health and help-seeking behaviours. We also want to increase access to and inclusion in mental health initiatives for all students. Some of this work will involve collaboration with the other HEDIAC pillars.