The Word became flesh and made his dwelling among us. We have seen his glory, the glory of the one and only Son, who came from the Father, full of grace and truth. (John 1:14)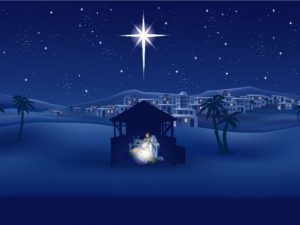 The Administration of St. Brother André would like to wish our staff, students and their family a truly blessed and Merry Christmas. We hope that these upcoming weeks afford you time to rest and relax after a busy and productive. semester. The holiday season is also the perfect time to reconnect with friends and families, to share company and make memories.
We have much to look forward to in 2018! We wish you all a very Happy New, with much hope, health and happiness! We look forward to seeing our students when school resumes on January 8, 2008.