"We are diverse. We are one in Christ."
                      Kindergarten Registration Is Now Open for the 2023-24 School Year.                  

           Click Here to Learn More.
Back to School Resources
In the Spotlight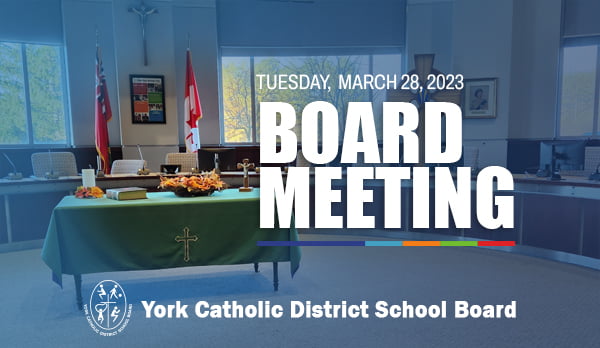 Information on the March 28 Board Meeting
The York Catholic District School Board will conduct a Regular Board Meeting on Tuesday, March 28, 2023, beginning at 7:30 p….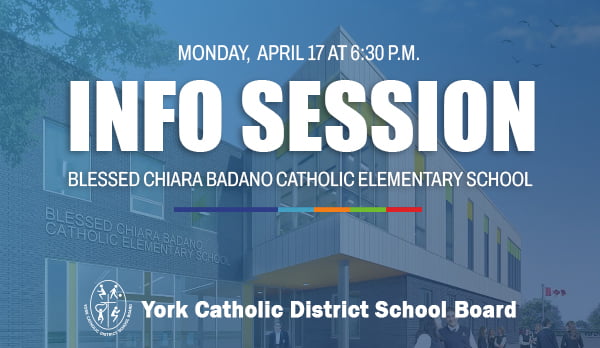 Info Session for New Stouffville Elementary School
You are invited to learn more about Blessed Chiara Badano Catholic Elementary School, a brand new school that is currently be…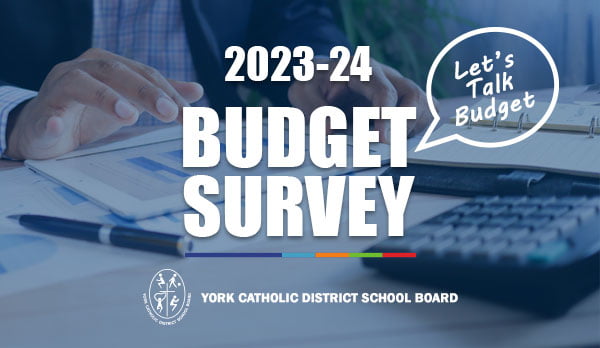 2023-24 YCDSB Budget Survey
The York Catholic District School Board (YCDSB) is committed to the effective and efficient management of resources. Our goal…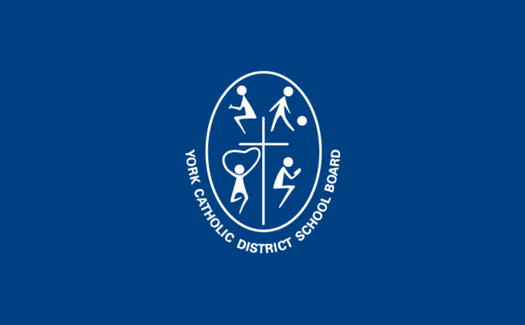 YCDSB Statement on Hateful Comments
Dear families of YCDSB: We have recently received some very disturbing messages regarding our board's commitment to providing…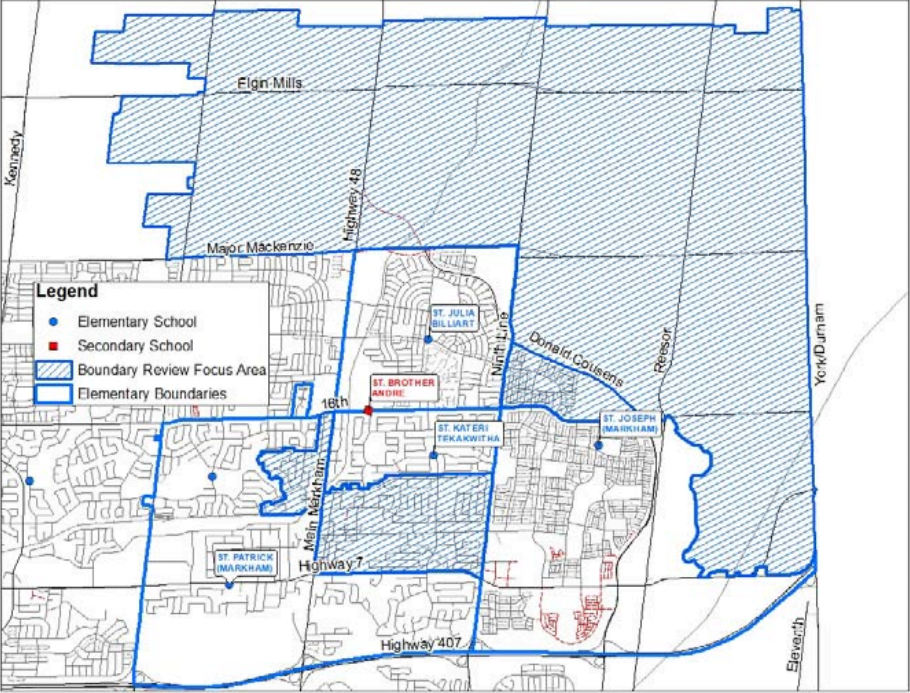 Public Information Session: Markham East Boundary Review – Rescheduled Date
INTRODUCTION AND PURPOSE As part of the Board's Long Term Accommodation Plan, a boundary review is underway involving St. Jos…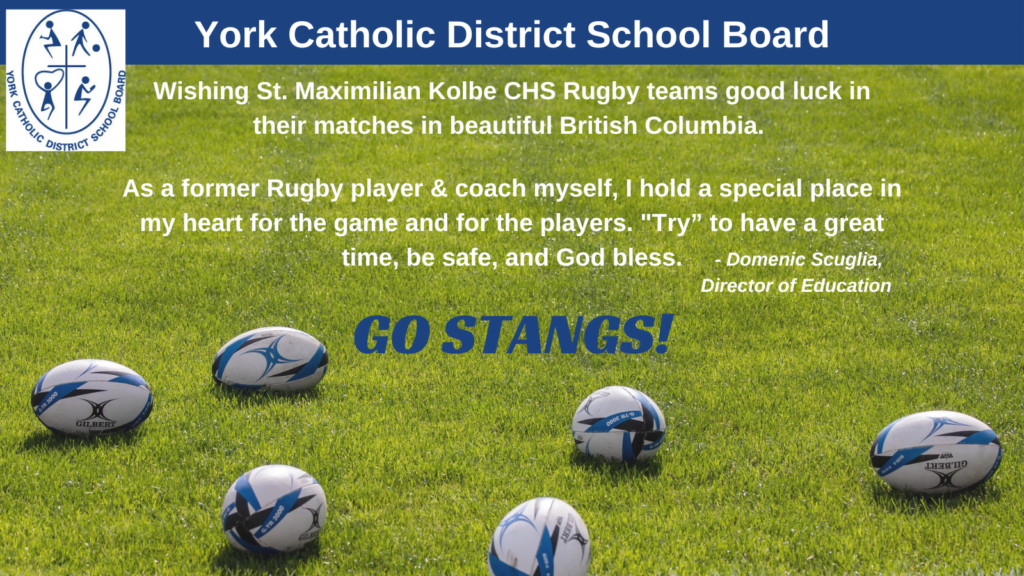 Good Luck to St. Maximilian Kolbe CHS Rugby Teams in BC Tournament
St. Maximilian Kolbe CHS Rugby teams are starting off their season on a big note. They are playing matches in beautifu…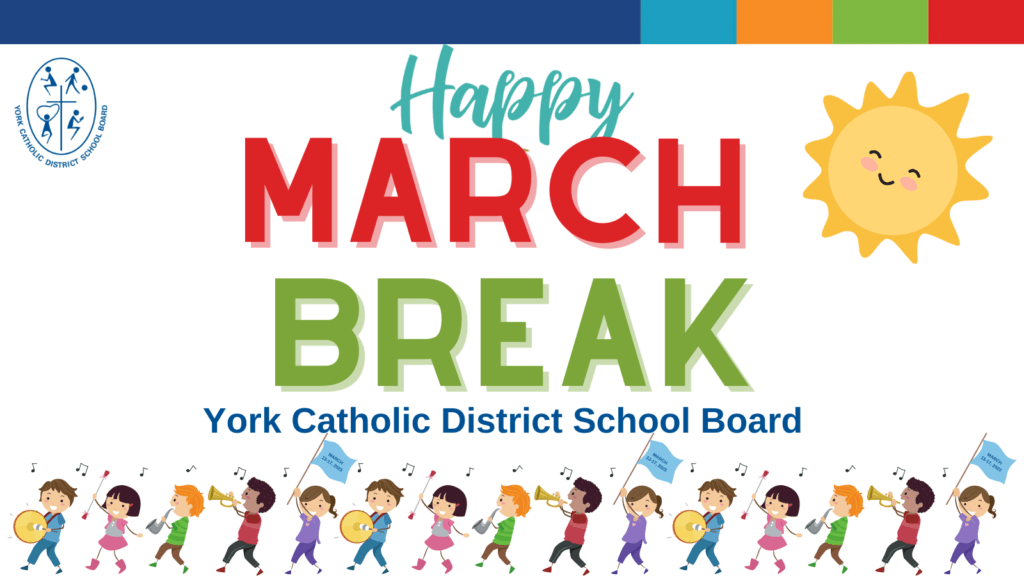 March Break takes place March 13-17, 2023. Classes resume on Monday, March 20, 2023 May March Break be a time for you to rest…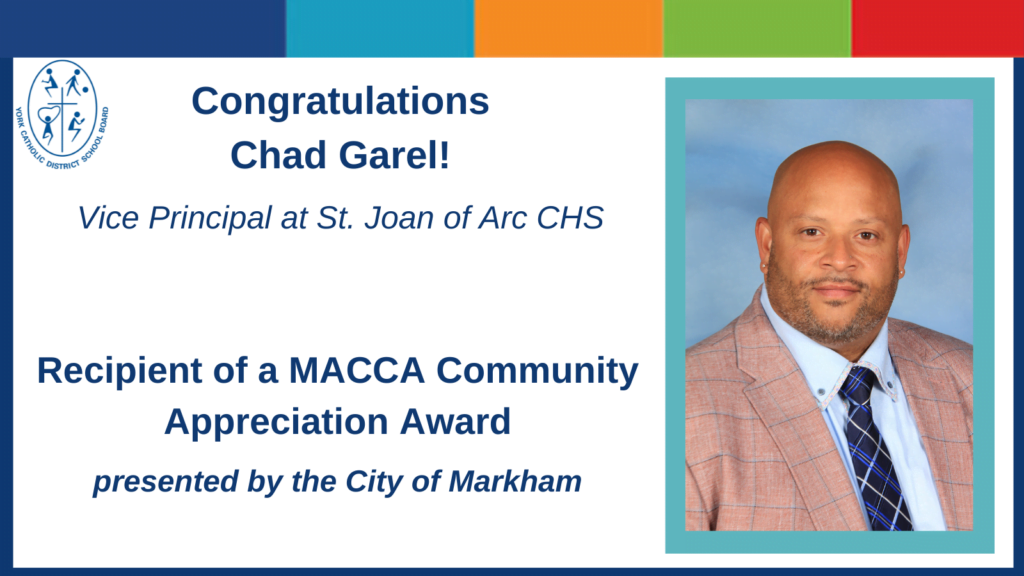 Congratulations Vice Principal Chad Garel
Congratulations to Chad Garel on receiving a 2023 Community Appreciation Award, presented by the City of Markham Mayor, Frank…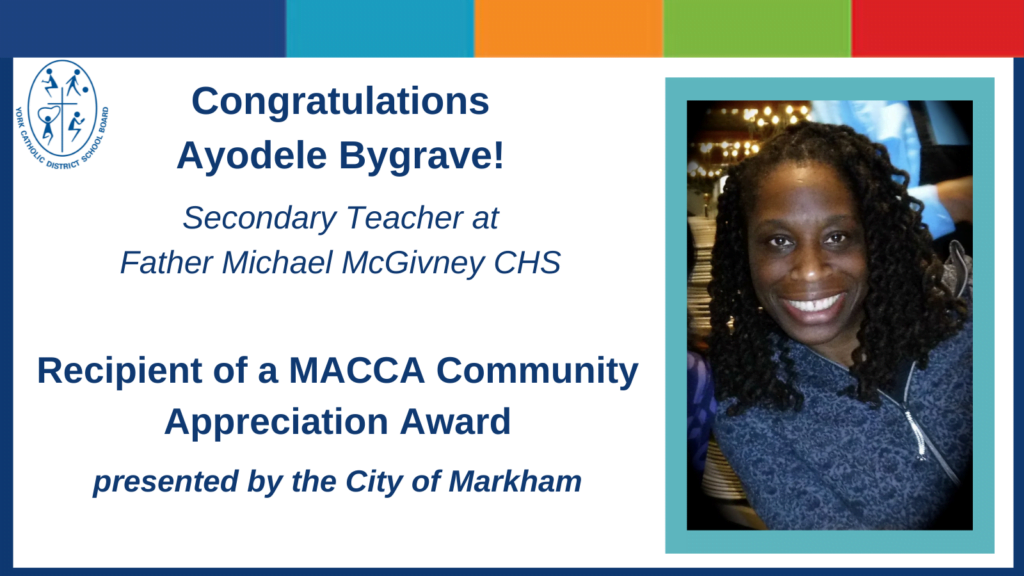 Congratulations Ayodele Bygrave
Congratulations to Ayodele Bygrave on receiving a 2023 Community Appreciation Award, presented by the City of Markham Mayor,…
View News Archive