Working Together for our Students' Success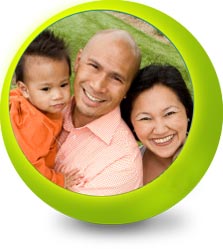 Our York Catholic District School Board is a firm supporter of Catholic Learning Communities where we work collaboratively as a vibrant community. We believe that education is a shared responsibility among parents, the community, the Church, staff, students and the Board.  By working together we all contribute to the improvement of our schools and to the success of our students.
Parents Matter
At home, at school, and in the community … parents matter!
Parents are the first educators of children and as such have a prominent place in the education of their children.  Parental involvement is one of the most significant factors contribution to a child's success in school.  Research suggests that where parents are involved in a significant way, children learn better and achievement levels increase, have a positive attitude toward school, and attend school more regularly.
We value partnering with you—as supportive partners in the home, Church, volunteers in our schools, serving on Catholic School Council, or serving on York Catholic Parent Involvement Committee (YCPIC).  Whatever your contribution we are all supporting  learning environments for students that are shaped by Catholic beliefs and values.
Related Links