What is the Parent Involvement Committee?
A parent advisory board has been formed, emerging from the Ministry of Education policy on parental involvement. The Board has responded to this policy in the form of a York Catholic Parental Involvement Committee – YCPIC. YCPIC is an official Committee of the Board, and meets regularly during the school year.
The first members of YCPIC were appointed by the Board from current school councils with future YCPIC members to be elected from within the Board. The primary purpose of YCPIC is to promote effective parent involvement, enabling parents to play a stronger role in supporting student achievement. Parent Involvement Committees are required to advise the Director of Education for the Board on ways to increase parental involvement.
Parent Engagement means
Making learning an important part of a child's day
Supporting students at home and at school
Participating in the life of the classroom, school, and community
How Parent engagement is building student success?
When parents are involved in their children's education, everyone benefits – students, parents, teachers, schools and communities.
The York Catholic District School Board is committed to working together with parents in partnership to promote faith formation and student learning. Encouragement to participate in your children's education is a prime concern for the Board and to this end many initiatives have been started in the past and many more are planned for the near future. Catholic school councils have been active in our schools since 1995 and the scope of their accomplishments in promoting the faith; academic excellence and parental involvement have been awesome.
Events
Dec
9
Thu
Surviving the Holidays: The most wonderful stressful time of the year
Dec 9 @ 7:00 pm – 8:00 pm
The Mental Health Team, together with the York Catholic Parent Involvement Committee, invite you to: Surviving the Holidays: The most wonderful stressful time of the year? presented by Pine River Institute's Centre for Family Initiatives.
Everyone needs a break after the year we've just had, yet for many of us, the holidays become another stressor, rather than a time for us to relax and enjoy time with family. Expectations of yourself and others can create tensions in the family, and poor sleep, diet, and lack of routine, can escalate the anxiety felt around the home.
Recognizing that things may look different this year, we can cultivate peace and wellness over the holidays so we can focus on what is really important, spending time with the people we love.
Learn about expectations vs. reality, managing stress in children, and yourself, and navigating difficult family dynamics.
Mar
9
Wed
Diversity, Equity & Inclusion – How it all starts at home
Mar 9 @ 7:00 pm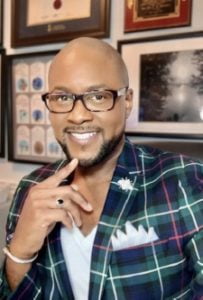 York Catholic Parent Involvement Committee cordially invites you to a virtual presentation featuring Dr. Andrew B. Campbell
PhD. in Educational Leadership, Policy, and Diversity
Ontario Certified Teacher
Workshop facilitator, keynote and motivational speaker
Author of "Teachable Moments with Dr. ABC: A Spoonful for the Journey" and "The Invisible Student in the Jamaican Classroom"
]