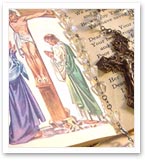 Welcome to the Religious Education department.
If you have any suggestions as to what you would like to see on this section of the website, please send your feedback to Michael Way Skinner. We would love to hear from you.
Curriculum Documents
Family Life
Elementary Religious Education
Secondary Religious Education
The Assembly of Catholic Bishops of Ontario (ACBO) and the Institute for Catholic Education (ICE)are currently working on a revised secondary religious education document to be implemented in 2016.
Current Ontario Catholic Secondary Curriculum Policy Document Religious Education
Helpful Links