The York Catholic District School Board was pleased last year when the Ministry of Education approved the funding for a  multi-use school in the Town of Whitchurch-Stouffville. The multi-use school will consist of a secondary school, an elementary school and a child care centre. The combined school facility will hold 1,400 pupil places, provide families with the opportunity to attend a local Catholic secondary school, and assist in alleviating enrollment pressures at the existing Catholic elementary schools in Stouffville.
The site that has been identified for this facility, located on the east side of Ninth Line and south of Bethesda Road, is situated in proximity to existing and future residential development.  On June 15, 2018, the Ontario Municipal Board (OMB) removed a portion of the future development, which includes the YCDSB's future school site, from the current land that remains under appeal with the OMB.
"We were very pleased to receive the news from the Ontario Municipal Board regarding the site that we have identified for our newest school. This news means that we can finally begin with the design process," says Elizabeth Crowe, Chair of the Board.  "We are very fortunate to have growing school communities in the Town of Whitchurch-Stouffville and our families are looking forward to new Catholic schools and a child care centre in their community. I would like to thank our staff and parent communities for their continued support and for their recent input with respect to the school naming."
Throughout the months of April and May, the Board consulted with its area schools to name the multi-use facility. The following school names were chosen: St. Katharine Drexel Catholic High School and Blessed Chiara Badano Catholic Elementary School. A chapel in the high school will be named after Blessed Pier Giorgio Frassati, the patron of World Youth Day.
"A school is the heart of a community, and it was wonderful to witness Board and school staff come together with parents and Father Michael Hughes from St. Mark's Parish to select names for our elementary and secondary schools," says Ab Falconi, Director of Education.  "The selection of a school name is a significant step in the process of establishing a new school identity. We are looking forward to building St. Katharine Drexel CHS and Blessed Chiara Badano CES for our Whitchurch-Stouffville families."
About St. Katharine Drexel, Patron of Racial Justice and Philanthropists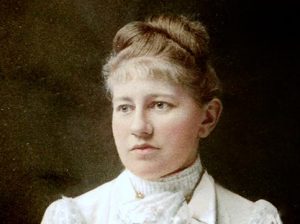 St. Katharine Drexel is the second American-born saint to be canonized by the Catholic Church. She was an heiress who became a religious sister and a brilliant educator. Born in 1858, Katherine and her sisters were educated by tutors. Three afternoons a week, their step-mother opened the doors of their home to serve the needs of the poor.  In 1915, Katherine founded Xavier University in New Orleans, the first Catholic University in the United States for African-Americans. By the time of her death in 1955, she had more than 500 Sisters teaching in 63 schools throughout the country and she established 50 missions for Native Americans in 16 different states. Katharine is remembered for her desire for unity of all peoples. She believed all should have access to a quality education.
About Blessed Chiara Badano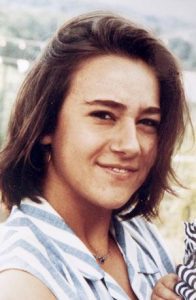 Chiara Badano was born in 1971 in Sassello, Italy.  At the age of four, Chiara was aware of the needs of others. She would sort through her toys to give them to poor children and she would never give away just the old or broken ones. She invited less fortunate people into the family's home for the holidays and visited the elderly at a retirement center. When other children were sick and confined to bed, Chiara visited them. When she was 9, Chiara became involved with the Focolare movement and its branch for young people. Focolare emphasizes unity among all people. When she was 17, Chiara learned she had a very serious form of bone cancer. Treatments were painful and unsuccessful, and she became paralyzed. Despite her illness and being confined to bed, Chiara wrote letters and sent messages to others. She inspired everyone who she encountered with her faith and love for others. Chiara died in 1990 at the age of 19. Within nine years, the Bishop of her diocese began the work for her canonization. Pope Benedict XVI declared her "Blessed" in 2010.