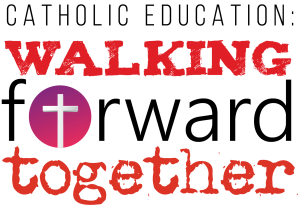 On Monday, May 1st, Catholic Education Week begins in Ontario. At St. Nicholas, we are extremely proud of our Catholic heritage and have planned the following activities to demonstrate our pride:
Monday: Mustard seeds will be planted by Grade 4 students (the theme of the mustard seed runs throughout the week). Every student will also receive a leaf to add to our tree of faith on Friday.
Tuesday: Jump Rope for Heart Pyjama/Crazy Hair Day – celebrating our physical bodies.
Wednesday: Mustard seed religious education lessons in every class.
Thursday: Celebration of the Eucharist with St. John Chrysostum Parish (at the school at 8:45) We hope you can join us!
Friday: Mustard Seed Dramatic presentation – by Grade 7/8 students – every student may add their leaf to our tree of faith in the gym.