When:
November 23, 2022
all day
2022-11-23T00:00:00-05:00
2022-11-24T00:00:00-05:00
We begin in the name of the Father and the Son and the Holy Spirit.
Amen.  
Today is the Feast of St. Clement.  St. Clement CES is in Woodbridge.  
During this month of November, we pray for racial justice.  Racial justice means equal and fair treatment for people of all races.  
God of justice, In your wisdom you create all people in your image, without exception. We thank you for the dignity, beauty and worth you give to each one of us.  
We thank you for making us  all your children, brothers and sisters in the same human family.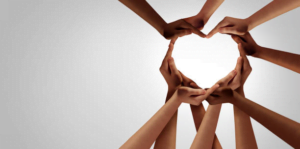 Open the hearts of all people.
Free us of attitudes, behaviours and words that do not show love and respect for others.
Give us the courage to speak out and speak up against racial injustice.
Strengthen us to find ways to heal wounds, build bridges, forgive and be forgiven, and establish peace and equality for all in our communities.
In Jesus' name we pray.
Amen.
We pray today with patrons of some of our schools in Richmond Hill and parts of Vaughan.
Christ The King …[Have Mercy on Us]    Corpus Christi…[Have Mercy on Us]
Guardian Angels…[Pray for Us]     St. Anne …[Pray for  Us]
St. Joseph  …[Pray for Us]            St. Theresa of Lisieux…[Pray for Us]
St. John Paul II…[Pray for Us]       St. Joseph the Worker…[Pray for Us]
Our Lady of the Rosary …[Pray for Us]   Father  Henri Nouwen…[Pray for Us]
St. Mary Immaculate…[Pray for Us] Father Frederick McGinn…[Pray for Us]
Our Lady of Hope…[Pray for Us]
Our Lady Queen of the World…[Pray for Us]
Our Lady of the Annunciation…[Pray for Us]
We close in the name of the Father, and of the Son, and of the Holy Spirit.
Amen