When:
2022-10-18T00:00:00-04:00
2022-10-19T00:00:00-04:00
In the name of the Father and the Son and the Holy Spirit.
Amen.
Today is the Feast of St. Luke, one of the Gospel writers.  He is a Patron of St.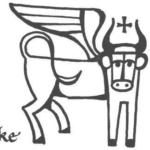 Rene-St Luke Catholic School in Thornhill, and St. Luke Catholic Learning Centre in Maple.
We hear in the Gospel of Luke about Jesus using a parable that shows how we need to always pray and never give up:
Once in a city, there was a judge who didn't care about God or people.  A widow in that city kept coming to the judge with a complaint.  "Grant me justice against my opponent!" the woman said over and over.  For a while he refused; but later said to himself, 'Though I have no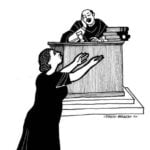 fear of God and no respect for anyone, yet because the widow keeps bothering me, I will grant her justice, so that she may not wear me out by continually coming.'  And the Lord said, "Listen to what the unjust judge says. And will not God grant justice to his chosen ones who cry to him day and night? Will he delay long in helping them? I tell you, he will quickly grant justice to them."
The Gospel of the Lord.
[Response: Praise to You Lord Jesus Christ]
Let us remember Mary by saying…
Hail Mary full of grace,
The Lord is with you.
Blessed are you among women
and Blessed is the fruit of your womb, Jesus.
Holy Mary, Mother of God,
Pray for us sinners now and at the hour of our death.
Amen.
In the name of the Father and of the Son and of the Holy Spirit.
Amen.