When:
2022-10-20T00:00:00-04:00
2022-10-21T00:00:00-04:00
In the name of the Father and the Son and the Holy Spirit.
Amen.
Today is the Feast Day of St. Margaret Mary. She is greatly recognized for her devotion to the Sacred Heart of Jesus and is the patron of St. Margaret Mary CES in Woodbridge. The sacred heart of Jesus is a symbol of his love for all of us.

God of compassion,
You have created us with your love
and you sent Jesus, Your son to teach us how to pray and to live in harmony with one another. May we always live in Your love.
God wants our love and compassion to shine like a beacon. Listen to these words taken from the fifth chapter of Matthew's Gospel:
You are like light for the whole world.
A city built on top of a hill cannot be hidden,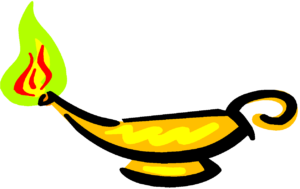 and no one would light a lamp
and hide it away.
A lamp is placed on a stand,
where it can give light
to everyone in the house.
Make your light shine,
so that others will see the good
that you do and will give praise to God.
The Gospel of the Lord
[Response: Praise to You Lord Jesus Christ]
Our faith is a light in the darkness. When we are troubled, Jesus lights the way. When we are unsure we try to understand what Jesus wants us to do. OCGE 1c.
Let us close today by saying…
Hail Mary full of grace, The Lord is with you.
Blessed are you among women
and Blessed is the fruit of your womb, Jesus.
Holy Mary, Mother of God,
Pray for us sinners now and at the hour of our death.
Amen.
In the name of the Father and of the Son and of the Holy Spirit.
Amen.