When:
2022-10-31T00:00:00-04:00
2022-11-01T00:00:00-04:00
Today is Halloween or All Hallows Eve. This means that it is the day before All Saints Day. It is a special day for fun and festivities.  It can also be a time when we reflect on the ways that Jesus is with us.
Jesus, you are my friend and companion,
As I walk from house to house,
Let me remember that you are with me.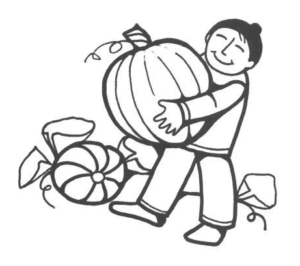 In the joy and laughter of my friends and family,
In the creativity of the costumes and decorations,
In the generosity of the people giving out candy and treats.
In the service of those collecting funds for those less fortunate than us,
In the security of those watching out for our safety,
In the sweetness of the taste of the candy.
My friend and companion, Jesus,
May this day always remind us that you are walking with us. CGE 1i
During this month of October, we have been reflecting on compassion, on our faith and on the love of our Mother Mary. Let us close by saying together our special prayer to our blessed mother.
Hail Mary
Full of grace,
The Lord is with you.
Blessed are you among women
and Blessed is the fruit of your womb, Jesus.
Holy Mary, Mother of God,
Pray for us sinners now
and at the hour of our death.
Amen.

In the name of the Father and the Son and the Holy Spirit.
Amen.