When:
2022-10-06T00:00:00-04:00
2022-10-07T00:00:00-04:00
We begin our prayers and reflections today in the name of the Father and the Son and the Holy Spirit.  Amen.
October is National Disability Employment Awareness Month, which aims to increase public awareness of the positive impact that people with disabilities have in the workforce.  It is a time to recognize the many contributions citizens with disabilities make to society.  It is a time to  strengthen all efforts to help all who have disabilities to achieve full inclusion in the workforce.
God of compassion,
help our families and schools be places where we learn to be workers in God's fields. May we give thanks for the many gifts offered by those with disabilities and may we help support those who struggle for recognition and justice. CGE 1d  We ask this in your name.   Amen.

Tomorrow is the Feast of Our Lady of the Rosary. She is patron of Our Lady of the Rosary CES in Concord.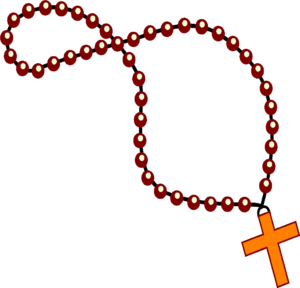 October is one of the months set aside in the Church Calendar with special prayers devoted to Our Mother, Mary.  The rosary is a beautiful way of praying with Mary. Classes and families are invited to pray the rosary in a special way this month — it is a way to come together and draw our hearts closer to Mary and Jesus as well as to one another.OCGE 1f
When we start to say the rosary, we begin by saying the Apostles' Creed followed by one Our Father,  followed by three Hail Marys.  The prayers that make up the Rosary are arranged in sets of ten Hail Marys, called decades.  Saying the Hail Mary many times in a rosary is a way of honouring Mary and helps invite quiet reflection through the repetition and rhythm of the prayers.  Let us close our prayer today by saying three Hail Marys.
Hail Mary,  full of grace,
The Lord is with you.
Blessed are you among women
and Blessed is the fruit of your womb, Jesus.
Holy Mary, Mother of God,
Pray for us sinners now
and at the hour of our death. Amen.
(Say the whole prayer three times.)
We close our prayer in the name of the Father and the Son and the Holy Spirit.  Amen.