The Plant Department is responsible for construction, facilities and maintenance services for the Board. Through effective communication, planning and use of resources, the department ensures a clean, safe and healthy learning environment for our students, staff and communities.
Emergency Maintenance Number: 905-713-1211 ext. 12317
Construction Services

Provide and enhance student accommodation in response to York Region's growing population and program, classroom and enrolment changes.
Maintenance Services

Maintenance Services staff provide services for the safe, effective and efficient maintenance and operation of 101 schools in the school board system (15 Secondary and 86 Elementary), 4 Adult Education Facilities, 1 Education Centre and 345 Portables.
Facilities Services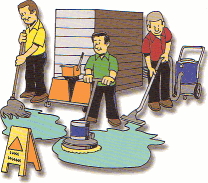 The Facilities Service Unit provides a clean, healthy and safe learning environment for students, staff and the community.
After Hours and Weekends Emergency Alarm Calls
5:00 pm to 7:00 am: Monday to Friday / 24 hours on Weekends
(Fire Alarms – Power Failures – Vandalism)
Notify Monitoring Station
API Alarms Inc
416-736-3000
1-877-787-5237
State location and reason for call and Operator will contact Supervisor on-call.
Please call in the event of the following emergencies:
Gas leak
Fire
Flood
No heat in entire school
No power in entire school
Cannot secure school / broken windows
All maintenance requests are to be submitted electronically through the  Maximo Program. No phone calls please.
Contact Us