What if I'm having technical problems…is there help?
If you need technical assistance (e.g., trouble logging in, trouble submitting work to the drop-box), you can contact the D2L Brightspace Helpdesk at 1-800-222-0209 or submit a ticket to the Student/Parent VLE Helpdesk at help.ycdsb.ca/vle/.
What if I'm having problems with the eLearning Course content?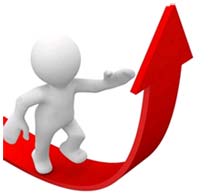 Despite their best intentions, students can sometimes fall behind, get confused, feel disconnected from others, or find it hard to stay focused in their classes. All of this affects performance and achievement. This can happen to all students – regardless of the course and the delivery model. When this happens, teachers have an important role to play in getting students back on track … but students are their own best advocates.
If you begin to experience difficulty in an eLearning course, there are many strategies and methods to enable you to succeed. The following are four key questions you can ask yourself to determine how things are going and to develop a plan to get back on track:
How do I know I'm not doing well?

Sometimes students who are new to eLearning think they're doing much worse than they actually are.
The only way to really know is to examine the list of all assignments, examine the marks earned, and then ask the teacher for an update.

What is causing me to do poorly?

Falling behind on assignments.
Having trouble adjusting to eLearning or access to less powerful technology.
Struggling with the actual content of the course – information or concepts.
Having difficulty understanding the expectations of the course.

How am I going to turn things around?

Contact your teacher – discuss what's going on and how you're feeling.
Establish a plan for improvement and stick to it (e.g., set a goal of being on-line for a set period of time each day).
Share the plan for improvement with another person and have him/her ask how things are going.

How am I going to ensure that things stay turned around?

Avoid falling into cycles of coasting, panic, and rescue – eventually, this cycle leads to running out of energy, time, or luck.